Located in beautiful Western Michigan, Medbio is a certified ISO 13485:2016 contract manufacturer. We operate from two facilities totaling 90,000 square feet, just around the corner from the Gerald R. Ford International Airport. This is a cross-functional facility containing our Engineering, Quality, and Manufacturing departments, along with all our business support departments.
Location
Our facility was designed and built to meet the high standards of medical and biotech device manufacturing. We have 42 molding presses ranging in size from 17 ton to 220 ton, contained in an ISO Class 8 certified clean room and a micro-molding press contained in a modular, ISO Class 7 certified clean room. The facility contains four modular, ISO Class 7 certified clean rooms for assembling and packaging finished products.
Medbio continually invests in the latest molding technologies and assembly techniques to stay ahead of the competition. Please schedule a visit to Medbio to tour our facility and meet the team. We are proud of what we have built.
Our experience, facilities, equipment, tooling, and process control capabilities allow Medbio to provide consistent quality and value to our customers.
Certifications and Registrations
FDA Registered
ISO 13485:2016 certified
Certified ISO-Class-8 clean room molding
Certified ISO-Class-7 clean room
Isolated clean room for molding implantable resin
Assembly & Packaging
Medbio offers assembly and packaging services along with our precision injection molding services. We recently built an additional 12,000-sq.-foot clean room for our assembly and packaging projects. This opened up space in our original 13,000-sq.-foot clean room for additional molding machines.
Please let us know what molding, assembly, and packaging needs you have.
Tooling
In February 2014, Medbio acquired local mold builder Concept Molds. Located in Schoolcraft, Michigan, Concept Molds is an industry leader offering detailed design, engineering, construction, and inspection of aluminum and steel molds since 1992.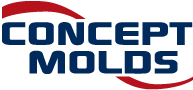 Facilities Gallery